We work to boost innovation and entrepreneurial culture throughout Ecuador and the rest of the world. We strengthen the effective and integrated use of critical and creactive thinking as mainstay of innovation developed through training, mentoring and research. We perform the integrador agent role between the public sector, productive sector, innovation developers and entrepreneurs to achieve mutual benefits and drive Ecuador´s growth generating employment and welfare. We seek to facilitate the development of entrepreneurial skills, propitiate the right context and facilitate contacts that allow organizations to grow based on innovation.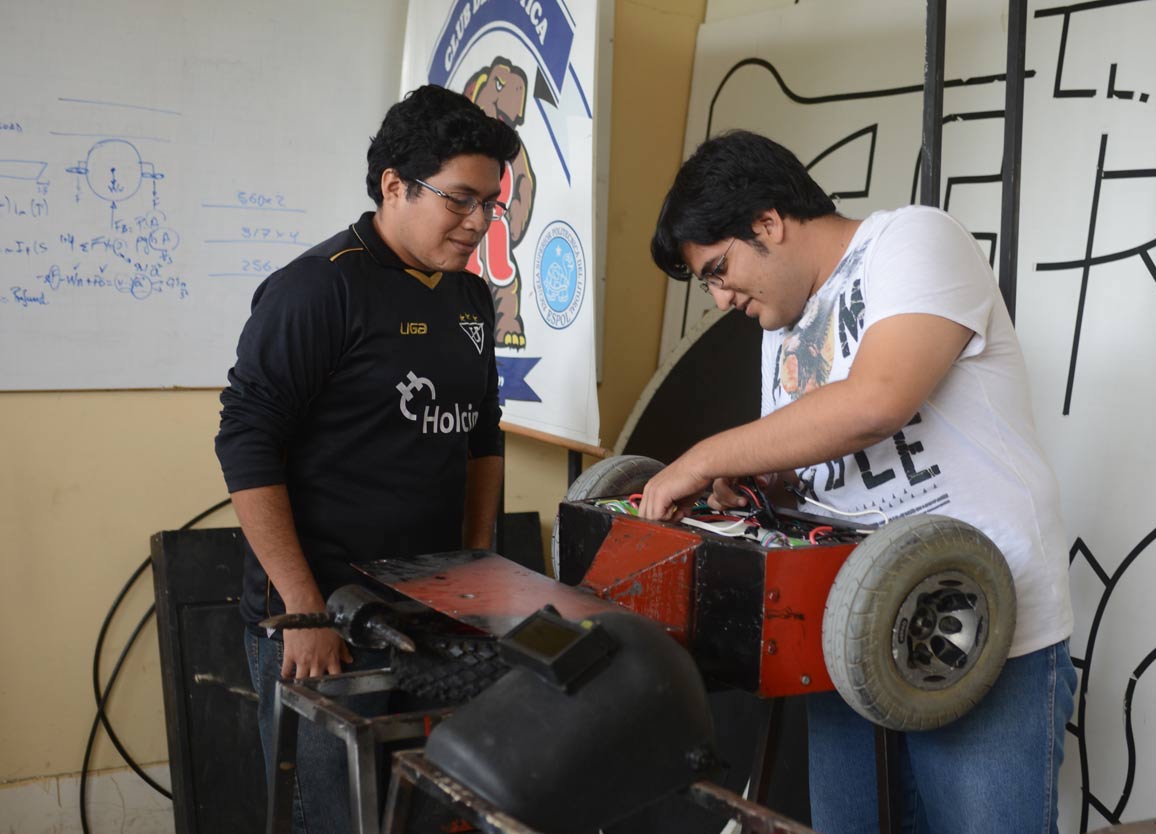 We have designed mechanisms inside and outside the curriculum to actively involve our students in solving society and productive sector problems. The Analysis and problem solving courses 1 and 2 connect each semester 1500 of our youngest students with organizations and companies looking for analyzing their problems and obtained solution proposals. Many organizations are already implanting solutions and in some cases with the support of our students as interns during their pre-professional business or community service practices. In the video below describes the methodology and testimonies from organizations that have worked with us.
In Analysis and problem solving 1 and 2 the students apply methodologies that allow designing solutions for real problems based on Design Thinking concepts with a focus on multidisciplinarity and empathy to understand the needs of communities, private companies or real public organizations.
Sharing the ESPOL philosophy we have implanted the graduation alternative of Integrative Matter, so that most of our students develop a solution prototype for the productive or social sector putting in to practice all the knowledge and skills acquired during their studies. These projects are developed during four months and presented on the Idear Fair where the productive and social sector are invited to make a final evaluation of the results.
It is the final course of the career that through a real project seeks to validate the knowledge, skills or competences acquired during the pursuit of an university degree. The final prototype seeks to implement a solution to a specific problem of society or the productive sector
We collaborate with organizations to develop entrepreneurship and Innovation. Together with ACNUR, Senescyt, Ángeles EC, Municipality of Guayaquil, and many more, we contribute with the entrepreneurial and innovative ecosystem of Ecuador
If you wish to be one of the organizations that work with our students of ARP or Capstone course, or wish to carry out a project with i3lab for the development of the innovative ecosystem of Ecuador, please contact us through the following